Call for abstracts: Concepts of Transformation
NAF/NAAR Symposium 3-4 November 2021
The Nordic Association of Architectural Research (NAF/NAAR) and the Aarhus School of Architecture have proudly joined forces in organizing the NAF/NAAR 2021 Symposium.
The NAF/NAAR Symposium 2021 is dedicated to the theme of "Concepts of Transformation" in architecture, landscape, and urban form. Discussions involve how the concept has been used in theory and design processes, the results of transformation projects, and transformation as a strategic approach in solving future societal challenges.
Transformation can be understood as an act or process of transforming or being transformed. From this perspective, a transformative process in architecture, landscape, and urban form may be a sequence of activities whereby change to existing structures or situations is brought about.
As discussions of sustainability and architecture have evolved, the concept of transformation has gained significance as an approach to developing the built environment more broadly. We have seen transformation emerge as a key concept with strong normative connotations across different fields of architecture and scales. In this development, transformation is related to ethics of reuse and to the idea of reducing the footprint of the built and the expanding cities.
But transformation is highly relevant even without the link to these values or overarching goals outside the discourse of architecture. Transformation can also be understood and discussed within the discipline of architecture as a certain approach to the production and analysis of architecture. This discussion involves questions of how architecture can be conceptualized, and how in practice it engages and reacts to its contexts, and which representation methods are used.
The aim of the symposium is to engage in these discussions and to foster new insights so as to help shed light on the concepts of transformation in architecture, landscape, and urban form. And to bring forward new perspectives and knowledge that can contribute to development in both research and practice.
Key dates
Submission of abstracts – 15 January 2021
Notification – 15 February 2021
In association with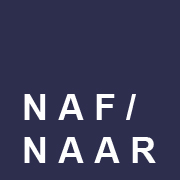 Research Coordinator, Mag.art.
https://aarch.dk/wp-content/uploads/2021/07/download-497.jpg
400
400
apparat
https://s3-eu-central-1.amazonaws.com/aarchdk/wp-content/uploads/2019/02/03164631/aarch-logo-dark.svg
apparat
2021-07-14 11:29:44
2021-07-14 11:29:44
Hanne Foged Gjelstrup