23may15:0017:00Public lectureFeaturedNORDIC PERSPECTIVESLARS JUEL THIIS FROM CUBO ARKITEKTER, AARHUS DENMARK15:00 - 17:00 Gymnastiksalen, Arkitektskolen AarhusTYPE OF ACTIVITY:Ekstern kalender,Intern kalender,Public lecture
Event Details

Cubo Arkitekter was founded in 1992 by 4 partners including Lars Juel this. Cubo, that has won more than 65 architectural competitions, have a long record of quite unique buildings, most of them public institutions within the fields of health, education and culture, but in the recent years also various housing projects. Cubo holds a strong and respected position in Danish architecture. However, their profound production in Denmark and Norway is not very well known in general. Maybe because of a certain modesty in the formal expression.

Cubo has a fundamental wish for adaptation rather than contrast, and a basic attitude, that architecture should be experienced in real, rather than through images. Like e.g. the excellent arts schools at Holmen in Copenhagen, that after more than 20 years have proven to be both beautiful and sustainable adapted to its delicate historic context, or the WW2 documentation center in Hanstholm, that still sits in the dunes like it's meant to be. Ore take more recent projects like Campus Bornholm or the buildings for Syddansk Universitet in Odense, all of them showing a strong sense of robustness, materials and contextual dignity, yet with a distinctive modern presence.

Lars Juel Thiis grew up in Northern Jutland and graduated from Aarhus School of Architecture in 1983. After his graduation, Lars spend three years abroad on scholarships at architecture schools in Finland and London, and as apprentice at an office in Princeton, USA. Before co-founding Cubo Arkitekter, he worked at various offices in Denmark. Besides his practice, Lars Juel Thiis is a highly engaged and well-known voice in the public debate and he holds many positions of trust.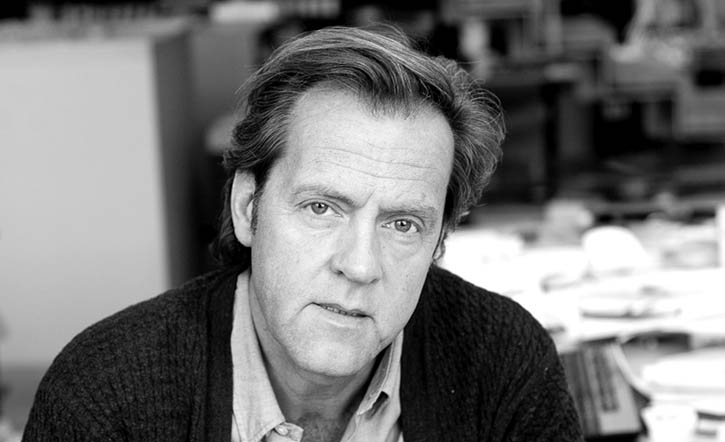 He is currently adjunct professor at Aalborg University, Architecture and Design, he is chair of Det Særlige Bygningssyn, chair of the competition board in the Architectural Association, chair of the Censor board for the art schools, among many other earlier positions, like chair of the Danish Arts Foundation 2011-2013. In 2015, Lars Juel Thiis received the Royal Academy's prestigious Eckersberg Medal, and in 2011 Cubo received the biggest architecture price you can get in the Nordic countries, Nykredits Architecture price.
Time

(Thursday) 15:00 - 17:00
Location

Gymnastiksalen, Arkitektskolen Aarhus

Paradisgade 4, 8000 Aarhus C